Iron rusts in the presence of water and air (oxygen). The first step of rusting involves losing electrons from iron (oxidation of iron). The half-equation is shown below:
Fe(s) → Fe2+(aq) + 2e–
In light of that, there are 3 main approaches to prevent iron from rusting:
Coat

a layer on top of the iron surface to prevent the iron

from contacting with air and water

.
Prevent iron

from losing electrons

.

Alloy

iron with other corrosion resistant metal.
The below will show the details of those approaches in action.
Preventing iron from losing electrons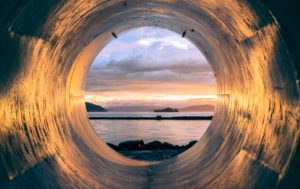 Principle:
the negative terminal of an electric source is connected to the iron object, supplying electrons to prevent it from rusting (prevent the first step to occur)
Advantage:
Disadvantage:
not applicable to many objects
Examples:
car bodies
undergound water pipilines
storage tanks
steel
pier legs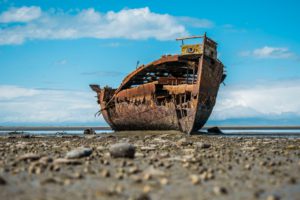 Principle:
a more reactive metal in contact with the iron object loses electrons more readily and is "sacrificed" to form ions, preventing iron from losing electrons to form iron(II) ions
Advantage:
Disadvantage:
the "sacrificed" metal needs to be replaced from time to time
Examples:
galvanized iron
zinc blocks attahced to the ship hull
magnesium blocks attached to the underground pipelines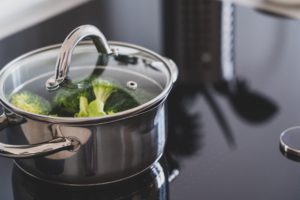 Principle:
Alloying with carbon, chromium, nickel and manganese, which are corrosion resistant
Advantage:
Disadvantage:
Examples:
Try to find iron objects in the daily life and observe what method is employed to protect it from rusting!
What is the principle behind Tin-plating?